Radial forging for strength.
What is radial forging?
Radial forging is an incremental forming process for cold, semi-hot and hot forming of complex workpiece profiles.
The manufacturing process
Four mechanically driven dies arranged on one plane radially form the workpiece. The workpiece is actively set into a defined rotation by the chuck head.
The hammer stroke is delivered by high-speed eccentric shafts. The adjustment unit between the eccentric shaft and the die gives you exact positioning for producing both stepped and conical workpiece profiles.
Power is transferred via an electric motor, gearbox, eccentric shafts and ram units. Particular attention has been paid to the diameter adjustment system. An advanced, patented system guarantees high-precision adjustment of the die over large ranges.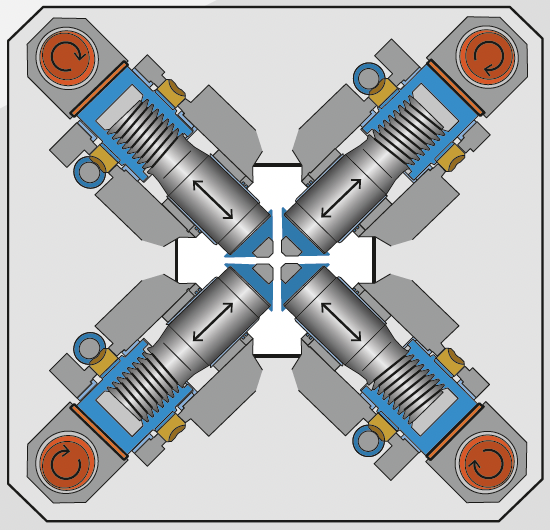 The advantages
Cold, semi-hot and hot forming
Combined axial and radial forming
High forming forces
Large die adjustment range
No restrictions on temperature or material
Savings on material
Oil-free and emission-free production
Complex inner profiles
Very tight tolerances